Vaccinate Your Dog Against Lyme Disease
Lyme disease is the most common tick-borne disease in North America and has become a significant threat to public health in the Hicksville, Bethpage and Levittown NY areas. It is caused by a bacteria called Borrelia burgdorferi and transmitted by deer ticks. These ticks, which can be as small as a pinhead, are generally found in brushy, woody areas and are most active during the warm months.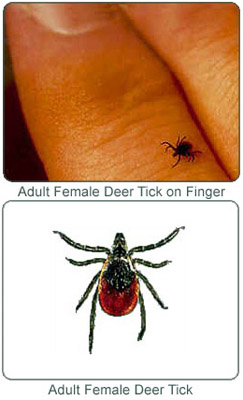 Fortunately, there is a Lyme disease vaccine for dogs that is available and has been carefully tested for both effectiveness and safety. While no vaccine is 100 percent guaranteed, the canine Lyme disease vaccine has proven in studies to be effective.
If your dog does become infected, he/she dog may experience arthritis, sudden pain or lameness, fever, loss of energy, loss of appetite, and depression. A complete medical examination along with blood tests is required for diagnosis. Broad-spectrum antibiotics are used to treat Lyme disease, but dogs may need to be on medication for a month (or longer) and may experience a relapse.
Lyme disease is a problem on Long Island, particularly in our area. All dogs should be vaccinated against Lyme disease, especially dogs that visit wooded or grassy areas.
For more information about Lyme disease or to set up a Hicksville pet vaccination appointment for your dog, please call Island Trees Veterinary Hospital today.