Thanksgiving: What You Can Safely Share with Your Pet
Thanksgiving is a holiday meant for gathering around the dinner table with family and friends to share in your thanks for all that you have and all that you're about to consume. For many pet owners, Fido and Mittens are valued members of the family and saying 'no' to their pleading eyes may be something you skimp on given the special occasion.
You may already know of the Thanksgiving foods to avoid feeding your pet, for various health and safety reasons. Those foods include raw or bone-ridden bits of turkey, raw bread dough and cake batter, walnuts, mushrooms, onions and garlic, sage and nutmeg, and, of course, chocolate. There are, however, some foods which should be perfectly safe to share with most pets.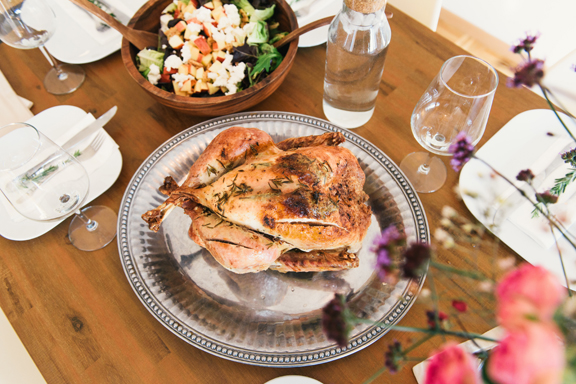 • Turkey – In small amounts, and without bones or excess skin and fat, cooked turkey is just fine to feed your pets under the table.
• Pumpkin – Again, in small amounts, pumpkin is safe for pets and can even quell an upset stomach if they've overdone it on other tasty Thanksgiving fare. With a bounty of beta carotene, vitamins and fiber, pumpkin also helps with digestion. And, if you're trying to help your pet slim down, it's low-calorie!
• Sweet Potatoes – If your pets are at your feet during meal preparation, a taste of sweet potato won't hurt them. Just be sure it's before you add any of the sweet deliciousness, as pets will have a hard time digesting it. Cooked and plain is the way to go.
• Veggies – Most pets enjoy the satisfying crunch of raw vegetables. Carrots and broccoli are packed with beneficial vitamins.
Even though it's Thanksgiving, remember: everything in moderation, especially for your pets. If your kitty or pooch does overindulge, they could develop a serious upset stomach, diarrhea or an inflammatory condition of the pancreas. Try to keep your pets on their regular diets through the holiday and supplement the above Thanksgiving goodies only as small treats.