Tuesday, March 19th, 2013
Dr. Jay Gottlieb, Dr. Gil Caren, and the staff of Island Trees Veterinary Hospital  are pleased to announce their hospital blog. This fun and fact-filled blog is updated regularly and includes up-to-date information about your pet's health care. Also included in the blog are fun, pet-related news stories that we want to share with you and photos and information about our hospital and staff members.
We invite you to check our blog often.
Thank you for visiting.
– The Island Trees Veterinary Hospital Team



Tuesday, January 19th, 2016
With the winter months upon us, pet owners should be aware of the dangers posed by rock salt, also known as "ice melt." Used to combat slippery sidewalks, steps, and walkways, rock salt contains a mixture of many minerals which pose unique problems for pets – who, unlike us, walk around bare-pawed all winter!
Pet Paws & Stomachs at Risk
Walking on rock salt-laden ground can lead to local irritation of your pet's feet. Paws feature mucus membranes which are sensitive to contact with the harsh, drying minerals found in rock salt. Prolonged exposure can lead to cracked paw-skin and, once the sensitive underlying tissue becomes exposed, can be quite painful for your pooch or kitty!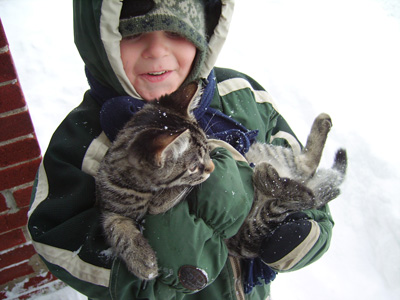 Your pet may want to cleanse his or her feet of the troublesome, yet tasty, substance by engaging in some extensive licking once back indoors. Ingesting the salt in this way, or from treated snow or melted puddles, can cause drooling, painful sores or swelling inside the mouth, and oral discomfort. It can also lead to upset stomach, nausea and vomiting. The ASPCA Poison Control Center reports vomiting followed by diarrhea as the most common symptoms of rock salt ingestion in 30% of related calls.
However, if your pet decides to eat a buffet of rock salt cubes it could be toxic and cause lethargy, tremors, disorientation, increased water consumption and seizures. In extreme cases, excessive ingestion can be fatal!
Tips for Cold-Climate Pet Owners
• Keep bags/containers of rock salt out of reach
• Don't over-salt areas where your pet routinely walks
• Kitty litter works as a safe substitute
• Keep your pet from overeating salty snow or drinking from puddles
• Rinse or towel off your pet's paws after walks
• Monitor paws for excessive dryness, cracking or irritation
• Vaseline can be used as a salt barrier when applied to your pet's paws
• Consider pet booties!
If you suspect your dog or cat has ingested a fair amount of rock salt, call Island Trees Veterinary Hospital right away. This is an emergency and your pet should see one of the veterinarians immediately.
Tuesday, January 19th, 2016
At Island Trees Veterinary Hospital, our understanding of your pets' needs have come a long way. The combination of improved nutrition, preventative vaccines and care, and cutting-edge technology to treat chronic diseases and injuries has markedly increased the life expectancy for your pets. Cats and dogs now often reach birthdays marking 16 or more years of life.
However, just as in humans, old age in pets is burdened by an increased risk of arthritis, cancer, heart disease, and even dementia. Known as canine cognitive dysfunction, "doggie dementia" can cause senior pets to exhibit symptoms similar to those documented in human Alzheimer's patients.
Hard To Diagnose
Your pet can't tell you when something is wrong. His or her actions are what you rely on to get a sense of whether they feel well or if something has changed. If your older dog is experiencing doggie dementia, among other symptoms, he may begin to have bathroom accidents indoors, become lost or disoriented in familiar places and stare blankly at walls. Unfortunately, the symptoms of canine cognitive dysfunction can be confused with or mistaken for other conditions.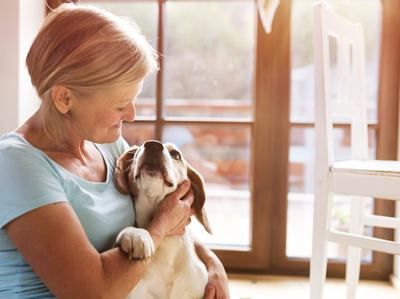 According to Melissa Bain, a UC Davis veterinarian who specializes in animal behavior, pets who stand still and stare blankly may be suffering from a minor seizure rather than dementia; those that seem detached may be in pain; and changes in bathroom habits could be a sign of kidney disease. The diagnosis, therefore, tends to be a process of elimination.
Not An Isolated Occurrence
Research suggests that nearly 70% of dogs and 50% of cats 15 and older exhibit signs of cognitive dysfunction or decline. Brain autopsies of older cats and dogs have shown internal changes similar to those found in seniors with Alzheimer's disease. This includes loss of neurons, plaquing or calcification, and atrophy. These conditions are linked with memory loss, confusion, and detachment.
There are no good ways to predict, prevent or cure Alzheimer's disease or canine cognitive dysfunction. Instead, the condition is most often managed through diet, supplements, and mental stimulation.
If you have noticed odd behavioral or bathroom changes in your pet, please contact Island Trees Veterinary Hospital and make an appointment with a veterinarian. The earlier the condition is caught, the better it can be treated and managed.
Tuesday, December 1st, 2015
A vaccine protecting against a relatively new – and sometimes deadly – strain of Canine influenza, or "dog flu," has just been released by two major veterinary pharmaceutical companies.
The strain, known as H3N2, had been limited within Korea, China and Thailand since 2006. However, an outbreak in the Chicago area occurred earlier this year which prompted fast action. Beginning in mid-April, more than 1,000 dogs in and around Chicago were identified as being infected. H3N2 then spread to Indiana, Iowa, Michigan, Wisconsin, New York, Texas and California. Of the 2,000 confirmed cases, most dogs recovered; however some dogs died.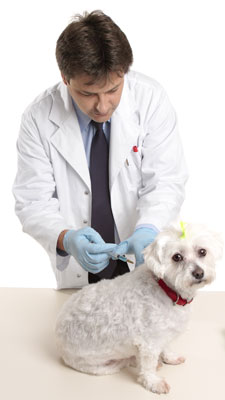 The U.S.-based H3N2 strain is 99% identical to the Asian one and, according to the American Veterinary Medical Association, there have been rumors that it was imported from Asia through rescued dogs.
"Unlike human influenza, this virus is not seasonal, so it can be contracted at any time of the year," said Dr. Susan Nelson, a clinical associate professor at Kansas State's Veterinary Health Center. "Dogs that are at greatest risk for exposure to this disease are those who frequent areas where lots of dogs are in one place, like kennels, dog shows, shelters and doggie day care facilities."
The History of H3N2
Vaccinations against the more common H3N8 dog flu strain have been available for years. However, none existed for the new and highly contagious strain when the outbreak occurred.
"There are differences in the genetic sequences of the two strains that suggest that [H3N8] vaccines would be poorly effective or ineffective in protecting dogs against the H3N2 virus infecting dogs in the Midwest," said Dr. Colin Parrish, of Cornell University's College of Veterinary Medicine, in April.
Now, pet owners can protect their pooches and other pets from the pesky flu. Cats, guinea pigs, and ferrets can possibly pick up the flu from their canine housemates, but it cannot be spread to humans. The virus can, however, be spread for up an "unusually long period" of up to 24 days and can live on a person's hands for approximately 12 hours.
Symptoms of Canine Flu
Canine influenza is an extremely contagious respiratory infection. If you notice your dog is coughing, sneezing, or has a runny nose you should not shrug it off as a little cold or even allergies. The early signs of canine influenza are coughing or gagging. Clinical symptoms such as coughing, runny nose, lethargy, depression, and a fever as high as 103-107 degrees typically appear within 7 to 10 days post exposure. The severe form of canine influenza can lead to viral pneumonia.
While highly contagious, the good news is that the virus is easily killed by soap and water, disinfectants and 10 percent bleach solutions. Transmission can be prevented by isolating all suspected dogs, thorough cleaning of all cages and exposed surfaces such as floors, kennels food dishes and bedding.
Almost all dogs exposed to canine influenza become infected; about 80 percent fully develop the illness, while about 20 percent do not. Most dogs recover quickly; however, some dogs may contract pneumonia due to a secondary infection.
While the death rate for canine influenza is low, secondary infections and other complications can sometimes lead to death. Recently, two Philadelphia animal shelters were quarantined due to the death of six dogs from canine influenza. It is spread wherever dogs are in close contact with one another. Dogs that stay at home or have limited contact with other dogs are at low risk.
Treatment for Canine Flu
Like the flu that you contract, canine influenza is mostly treated by providing supportive care while the virus runs its course. Antibiotics may be used if secondary infections develop. The canine influenza vaccine is a is recommended for dogs at high-risk of contracting the virus.
Canine influenza does not infect humans. Call Island Trees Veterinary Hospital today if you believe your dog has contracted canine influenza or if you'd like to make an appointment for the vaccine.
Monday, November 16th, 2015
Golden Retrievers have long been the poster breed for family pets. Friendly, obedient, and intelligent, Goldens are ranked as the third most popular dog breed by the American Kennel Club. Although you wouldn't suspect it from their care-free demeanor and smiling faces, the breed is plagued by a devastating predisposition to cancer. Approximately 60% of Golden Retrievers will develop cancer, a number more than double the average of all other breeds.
While Goldens in the United States are most likely to develop hemangiosarcoma, those from the United Kingdom are more prone to lymphoma. The cause is both genetic and environmental, but researchers are still unsure exactly which genes are involved. Cancer is the leading cause of death in all but 11 purebred dog breeds.
Additional Breeds Prone to Cancer
Great Danes – Prone to short lifespans, dogs of this breed are most likely to die from cancer.

Bernese Mountain Dogs – Also a breed with one of the shortest average lifespans, Bernese Mountain Dogs are prone to several forms of cancer. Studies have reported that half of this breed will succumb to cancer.

Boxers – No other breed has a higher rate of mast cell tumors, which are slow-growing and can occur at any age.

German Shepherds – Hemangiosarcoma is the most common form of cancer in this breed. Clinical signs are often not apparent until the internal tumor ruptures, causing extensive bleeding and collapse or death.

Poodles – An estimated 40% of all Standard Poodles will die from some form of cancer.

Rottweilers – This breed is prone to a variety of cancers, including that of the lymph nodes, bones, soft tissues, bladder, and blood vessels.

Cocker Spaniels – Cancer is the most common cause of death for this breed, affecting as many as 23% of Cocker Spaniels.

Doberman Pinschers – One of the top five breeds most prone to cancer, a leading cause of death in female Dobermans is mammary cancer.

Beagles – With 23% of Beagles affected by cancer, lymphoma, osteosarcoma and bladder cancer are the most common types in elderly Beagles.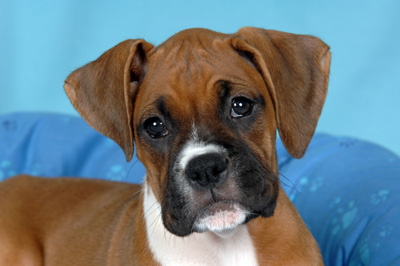 The Boxer is highly prone to Mast Cell Tumors.
Signs to Recognize
Regularly checking your beloved companion for new or unusual lumps or bumps is the most proactive step you can take toward catching skin cancer as early as possible. Since early removal of a tumor is the best course of action, Dr. Gottlieb or Dr. Caren may recommend removing this mass or growth from your pet's skin.
If you notice a major change in your pet's health, eating habits or lifestyle, call Island Trees Veterinary Hospital immediately to make an appointment. Cancer treatment is becoming more available for dogs due to advances in technology.
Other general symptoms of cancer include skin wounds that will not heal, weight loss and loss of appetite, difficulty swallowing, any bleeding or discharge from any orifice, loss of energy, persistent lameness or stiffness, and difficulty breathing or going to the bathroom.
Monday, November 9th, 2015
November is National Pet Diabetes Month, but with more than 50% of the nation's cats and dogs overweight or obese, raising awareness of the common endocrine disease has been extended to pets – rather than just their human caretakers. It is estimated that one in every 200 cats may be affected by diabetes, being the most common endocrine condition found in felines. The numbers for dogs are similar and only expected to increase.
Diabetes results when a pet's body doesn't produce enough insulin (Type I DM) or doesn't process it properly (Type II DM). When your pet eats, carbohydrates found in his or her food are converted into simple sugars, one of which is glucose. Glucose is then absorbed into the bloodstream through the intestines and travels to cells throughout the body. Inside cells, insulin typically helps turn the glucose into fuel. However, when there isn't enough insulin, glucose can't even enter the cells to be converted into energy and instead just builds up in the bloodstream.
Symptoms of Diabetes in Cats & Dogs
• Lethargy
• Excessive Thirst
• Frequent Urination
• Always Hungry, Yet Maintains or Loses Weight
• Thinning, dry, and dull coats in cats
• Cloudy Eyes, in dogs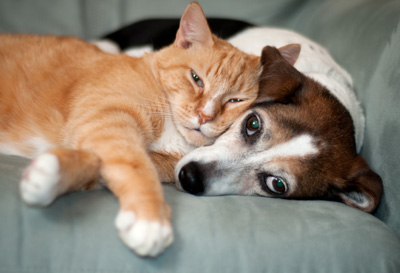 At-Risk Pets
• Those with genetic predispositions
• Those with other insulin-related disorders
• Those who are obese &/or physically inactive
• Dogs who are between 4- to 14-years-old
• Unspayed/intact female dogs are twice as likely to suffer from diabetes
• Dog breeds with greater risk for development: Cocker Spaniels, Dachshunds, Doberman Pinschers, German Shepherds, Golden Retrievers, Labs, Pomeranians, terriers, and Toy Poodles
Although diabetes can't be cured, it can be managed so that symptoms are reduced or eliminated entirely. If your pet is diagnosed with diabetes, the veterinarians at Island Trees Veterinary Hospital will decide which treatment options are best. Often, changes in diet and lifestyle, with or without daily insulin injections, can help your pet live a happy, healthy, active life.
If you've noticed any of the above symptoms in your pet and suspect he or she may have diabetes, call Island Trees Veterinary Hospital today at 516-735-0090. Dr. Gottlieb and Dr. Caren are experienced in internal medicine and they can accurately diagnose your pet and provide proper health management.
Diabetes can affect a pet differently over time, even if he or she has experienced a long period of stability. The sooner your pet is diagnosed, the better, and the less likely you'll incur the cost of an expensive emergency visit for diabetic complications.
If you have any questions about your pet, we are here to help. Please call us today.
Thursday, November 5th, 2015
A special bond between a Woburn, Massachusetts girl and her 131-pound Great Dane is making national news. Bella Burton, an energetic and talkative 10-year-old, suffers from Morquio Syndrome and up until recently relied on a variety of crutches, walkers, and wheelchairs for mobility. Now, she simply leans on her dog George.
Bella's rare inherited birth defect occurs in only one of every 200,000 births. The progressive disease is caused by the body's inability to break down sugar chains, known as glycosaminoglycans, into more basic molecules. The condition affects a child's appearance, organ function and physical abilities.
"It attacks her healthy bone growth," her mother Rachel said in a WCVB-TV interview. "So that's why she's short-statured."
Bella has been fighting against Morquio Syndrome since she was two. She has had nine major surgeries on her hips, knees, and feet, and began showing major improvements after receiving enzyme transfusions last June. She has shown even more progress since she met George.
"I had wheelchairs, walkers, Canadian crutches, regular crutches, and then we got George and I dropped my crutches and started to use him," Bella said.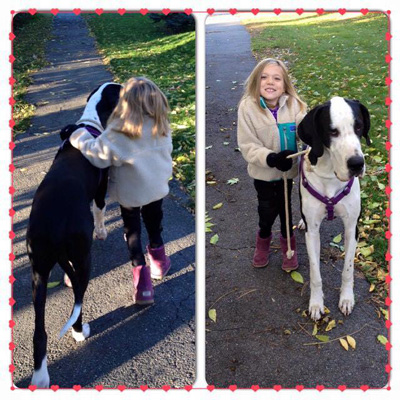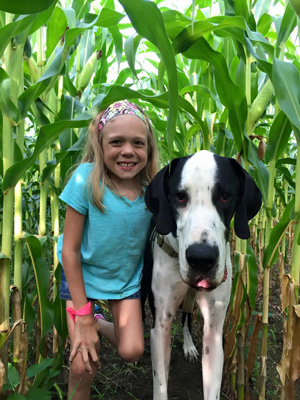 George was trained as a service dog at Service Dog Project, Inc. in Ipswich, MA and moved in with Bella and her family in January. Now, he goes with her everywhere – even to school. Bella now walks to school on her own (with George) and can play outside and at the gym without the use of crutches. Bella leans on George to navigate her school's hallways and make trips to the bathroom. While she's learning, he rests patiently.
"He knows what to do," Bella said. "He knows where all my classes are."
Service Dog Project has donated more than 100 Great Danes to individuals with severe balance and mobility limitations. Once paired, the dogs learn the unique needs of their new handlers and are trained to meet those needs.
"Bella's walking gait and stamina have improved as a result, and she is greatly enjoying her independence," the project states on their website.
George has been chosen as the top service dog in the country for 2015 by the American Kennel Club's Humane Fund Awards for Canine Excellence (ACE). In addition to their television appearances, "Bella and George" can be found on Facebook. The page showcases pictures of their adventures together and provides updates on the young girl's progress.
Tuesday, October 20th, 2015
Pet food recalls are often in the news, and feeding your pet food that has been recalled can lead to serious health problems. Thankfully, the American Veterinary Medical Association (better known as the AMVA) now has an up-to-date website listing all active pet food recalls. You can view recalls from the last 365 days on the AVMA's website – https://www.avma.org/news/issues/recalls-alerts/pages/pet-food-safety-recalls-alerts.aspx.
The most recent recall listed on the site is K-9 Kraving Chicken Patties. A batch shipped between July 13th and 17th, 2015 in Maryland may be contaminated with Salmonella and Listeria.
If you have questions about your pet's food or nutrition, please call Island Trees Veterinary Hospital. Our veterinarians and technical staff are available to help you with all your pet-related questions.
The American Veterinary Medical Association is a non-profit that advocates for veterinarians. The group represents over 86,500 veterinarians throughout the United States.
Friday, October 2nd, 2015
September 28th was World Rabies Day, an international event established by the Global Alliance for Rabies Control to raise awareness of the deadly virus. The theme for 2015 is "End Rabies Together." With this in mind, it's the perfect time to take a few minutes to educate yourself about rabies prevention and treatment.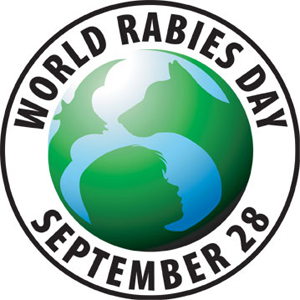 Rabies is caused by a virus that animals and people can get through exposure to the saliva or nervous tissue of a rabid animal, and is nearly always fatal without proper treatment. Rabies kills over 55,000 people per year; at least half those are children under the age of 15 who are unaware of the risks of rabies. In 95% of human rabies cases, the cause is a bite or a scratch from an infected dog.
Symptoms of Rabies
Rabies is not always visible to the naked eye. However, the following symptoms are common in infected animals:
Staggering or stumbling
Unprovoked aggressive behavior or overly friendly behavior
Foaming at the mouth
Rabies Prevention
The Global Alliance for Rabies Control recommends that all mammals in frequent contact with humans should be vaccinated, but especially dogs, cats, and ferrets. Additionally, vaccinations should always be kept up to date to ensure their usefulness. Call Island Trees Veterinary Hospital if you are not sure about the vaccination status of your pet.
In order to reduce the risk of exposure to rabies from wildlife, the Alliance recommends that pet owners feed and water their pets indoors, as even empty bowls can attract wildlife. Garbage should be securely covered, as the smell from an open garbage can attracts stray animals. Wild animals should never be kept as pets, and should never be approached, even if they appear friendly.
Treatment for Rabies
If you're bitten or scratched by an animal that is unknown to you, you may have been exposed to rabies. Wash the wound thoroughly with soap and water and seek medical attention immediately. Once symptoms of rabies appear, survival is very rare.
If your pet is bitten by an unvaccinated animal, consult a veterinarian at Island Trees Veterinary Hospital or your local animal official immediately.
More Information about Rabies
For more information on rabies, visit the C.D.C website http://www.cdc.gov/rabies or the Global Alliance for Rabies Control website at www.rabiesalliance.org.
Monday, September 14th, 2015
Question 1:
What president had a dog who pulled off the French Ambassador's pants at a White House event?
Ulysses S. Grant
Teddy Roosevelt
Woodrow Wilson
Question 2:
What assassinated president had a dog who was murdered?
Abraham Lincoln
William McKinley
John F. Kennedy
Question 3:
What Cold War-era president housed four "pupniks" after his dog had a Soviet romance?
John F. Kennedy
Gerald Ford
Jimmy Carter
Question 4:
What president supposedly ordered a destroyer to retrace its route when he learned his dog had been left behind?
Harry S. Truman
Franklin D. Roosevelt
Dwight D. Eisenhower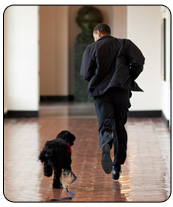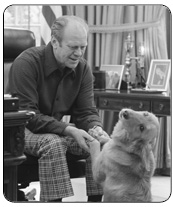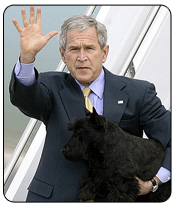 Question 5:
What president caused an outcry when he picked up his beagle pups by the ears?
Theodore Roosevelt
Herbert Hoover
Lyndon B. Johnson
Question 6:
What president had a spaniel whose dog house was decorated with framed political photographs?
John F. Kennedy
Ronald Reagan
George H. W. Bush
Question 7:
What president said, "If you want a friend in Washington, get a dog"?
Franklin D. Roosevelt
Harry Truman
Bill Clinton
Question 8:
What president claimed his dog Checkers was the only campaign gift he ever accepted?
Calvin Coolidge
Dwight D. Eisenhower
Richard Nixon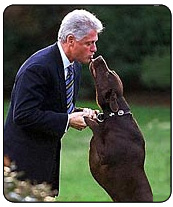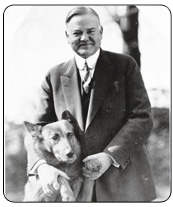 Question 9:
What president had 36 dogs, but would not let his slaves keep dogs?
George Washington
John Adams
Thomas Jefferson
Question 10:
What president had a dog who sat in his own hand-carved chair during cabinet meetings?
James Buchanan
Rutherford B. Hayes
Warren Harding
Please check back in a few weeks for the answers.
Thursday, August 20th, 2015
Feline infectious peritonitis (FIP) is an immune-mediated contagious viral disease of cats caused by certain strains of the feline coronavirus. The disease is progressive and eventually fatal.
How the Disease is Spread and Risk Factors
Although FIP is not highly contagious, infected cats can transmit the virus through body fluids (respiratory and oral secretions) and feces. Infection occurs by inhalation or ingestion of the virus. Close contact between cats is very important for transmission of the disease. The disease can also be passed from mothers to unborn kittens or through milk.
Cats living in multiple cat populations, such as in shelters or catteries, are at the greatest risk of FIP infection. Cats with weakened immune systems, including kittens or seniors or those with the feline leukemia virus (FeLV) or feline immunodeficiency virus (FIV), are most susceptible; however, cats of all ages can become infected.
Symptoms and Diagnosis
Symptoms of FIP include fever, weight loss, fatigue, and lack of appetite followed by a swollen abdomen, jaundice, kidney and liver disorders and eye problems. Due to the vague and generalized symptoms of FIP, your veterinarian may test your cat when he / she is ill in order to rule out this disease.
As the disease progresses, cats typically develop either a "wet" or "dry" form of FIP. The wet form is characterized by an accumulation of thick yellow fluid in the body cavities. In the dry form, nodular masses are seen on the surface and inside certain organs such as the spleen, liver, kidneys, eyes, brain and lungs.
Diagnosis of FIP is made through a combination of physical examination, your cat's history, presenting symptoms, X-ray and laboratory tests.
What to do if your Cat has FIP
Unfortunately, there is no cure for this fatal disease. If your cat is diagnosed with FIP, we recommend supportive care, including easing the effects of the symptoms, providing good nutrition and of course giving your sweet companion lots of love and attention. There has been an FIP vaccination since 2002, but it is controversial due to its ineffectiveness. Research aimed at slowing the disease's progress is ongoing.
If you have a multi-cat household, there are steps you can take to reduce the risk of FIP. These include scooping litter daily, thoroughly disinfecting the litter box regularly and keeping the litter box away from food and water dishes. Keeping up with your cats' vaccinations and providing a good diet are also important. If you suspect one of your cats has FIP, he or she should immediately be separated from your other cats and taken to your veterinary hospital for testing.
To learn more about FIP, schedule an appointment, or to have your cat(s) tested for FIP, please call Island Trees Veterinary Hospital today.